A good game has clarity. It may involve subtleties that only advanced players will grasp with time, but it should always be instantly obvious where you are, what you're doing, and why you're doing it.
Yume Nikki just burst out laughing. For those that haven't heard of it, that's a surreal RPG maker game where you navigate a convoluted megalabyrinth of interlinked dream-worlds. It pulls every trick in the book to keep it's inner workings arcane and unknowable. You might get into an area by talking to an NPC, or walking past a certain place three times before turning back, or interacting with some flowers an odd number of times. Some doors only appear randomly. One of the more famous monsters has a one in sixty-four chance of being summoned when you turn out a light.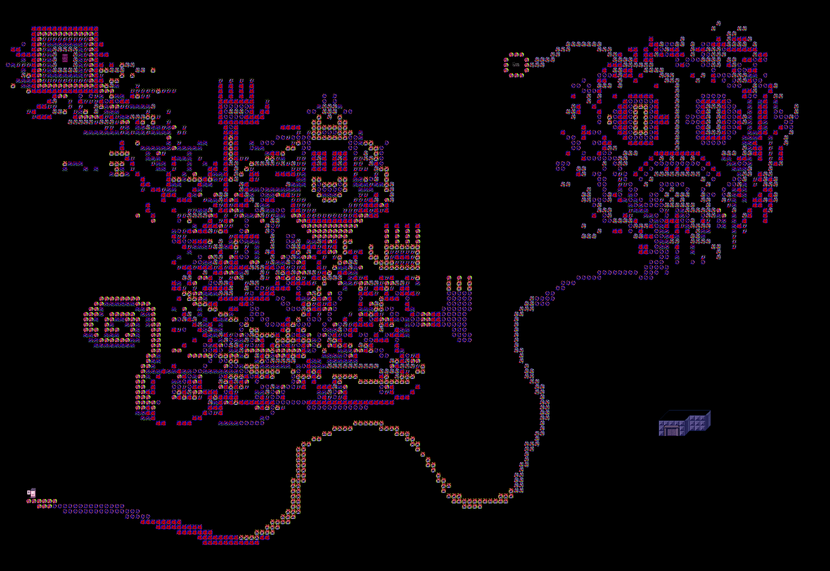 Here's the hypothesis Yume Nikki's working with: The moment you fully understand a game is the moment it loses the magic. You should never be able to get your head around an ideal game. Nevertheless, you should explore it, and make discoveries. By experimenting with these discoveries, you can use them to make more discoveries – never finding everything, but slowly building small islands of knowledge. Ideally, you and your friends talk about what you've figured out.  
"But how did you get past the bloat ghosts?"
"Oh, you need the Exorcism Prism. You get it by sacrificing your third soul container to the demon in the boiler room."
"OOOOOoh!"
Every game felt magical and infinite like this when you were a kid, but almost nothing manages to pull off the same effect for adults. You're too clever, games are too linear, and the internet knows too much. The modern adult gamer is a tough nut to crack; confusing one enough to give them that old feeling of mystery and discovery requires a game that's as absurd and labyrinthine as Yume Nikki.
The other important way Yume Nikki taps into your kid zone is by relying entirely on interpretation. There's no dialogue, nothing is named, and the abstract pixel art could represent anything. You'd think relying on the player to give so much would make the game feel cold and impenetrable, but Yume Nikki's fanbase has responded to the tough love with a massive outpouring of incredible fan art. One-off sprites are given names, personalities, custom mugs and home-baked cookies. It's an incredible reaction for an indie RPG maker game, and Yume Nikki earns it by cutting straight through to your subconscious. Because it never explains where you are, what you're doing and why you're doing it, Yume Nikki is played in your imagination as much as anything else.
There's a caveat I should mention here: The easy availability of wikis and walkthroughs means that no game can stay an undiscovered country for long. Just type "Yume Nikki Wiki" into google and the whole game lays bare and dissected in front of you, taken apart and catalogued with surgical precision by people who've opened up the game files in RPG maker. In the old days, the most accessible source of information was other people who'd played the game. Pooling your fragmented knowledge made the game seem even more mysterious. Now, the closest source of information tells you absolutely everything about the game.
It's a hard problem, but it's possible to work around it. Dark Souls gave it a go; you can make messages out of pre-selected words and place them in the world for other players to find, using the games online mode. Because you can only use a limited set of words, the messages end up giving clues instead of revealing everything at once. Not only that, but putting this resource in the game itself makes it easier to access the knowledge of other players over an all-knowing wiki again, just like the old days.
Look at the time! I'd better wrap this up with a moral. Talk less, have secrets and hidden bits in your game, and make sure there's always some inner workings that remain bizarre and unknown. Do this, and your game will seem magical, strange, and infinite in every direction.